It's cannahoney time!
If you like making your own edibles at home, you may have experience with cannabutter or cannaoil already. These infused ingredients are great for baking treats, creating savory dishes, or even making self-care items like creams, scrubs, and salves.
However, cannahoney will give you a special, sweet complement to just about any recipe or treat, including a warm cup of tea or even on your morning toast.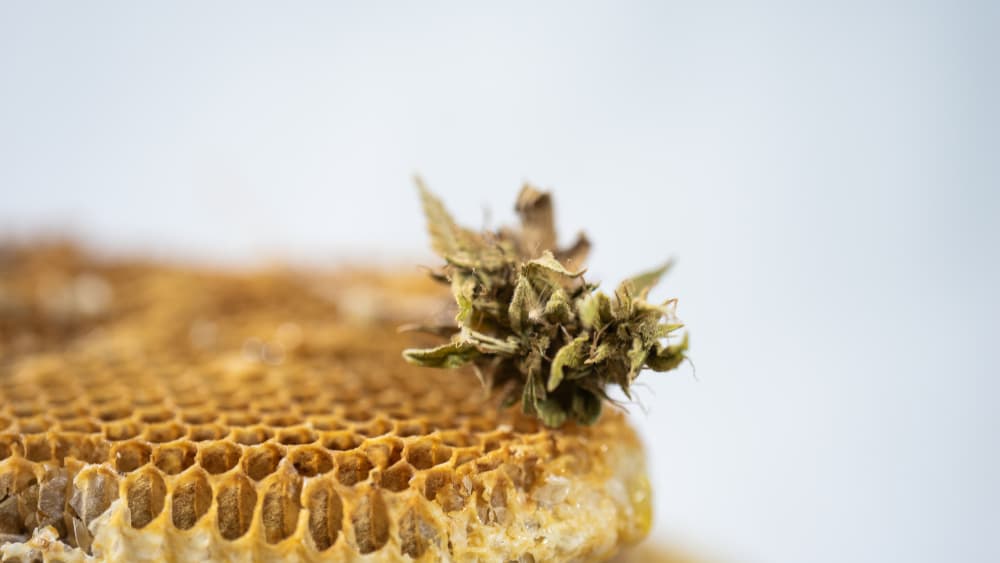 The most efficient way to make this recipe is by using the LĒVO II infusion machine. This is because with the LĒVO II you can decarb or 'activate' your weed AND infuse it beautifully- all in one elegant, counter-top machine, just in two quick steps.
When you're finished, it's such an easy clean-up with the LĒVO II, because everything is self-contained and dishwasher safe.
As you're getting your materials and ingredients together, you can start daydreaming about the delicious things you are going to make with your cannahoney.
Enjoying the Cannahoney
Like with most edible and homemade infusion recipes, there's not a set amount of cannabis required for this recipe. To see which combination you prefer, you might want to make a few smaller batches of your cannahoney with new types of honey and different amounts of cannabis.
It's important to note here that the strength of the cannahoney is contingent on the amount and the potency of the strain you use in the recipe. So a little bit at a time is a good way to estimate the potency.
Cannahoney is very versatile. Just about any recipe can use cannahoney, even if you just need a little added sweetest to an already decadent dessert.
You can use it to replace some, if not all, of the honey in your baked goods recipes. You can even use it in a vinaigrette for an elevated experience with a simple salad.
However, the easiest and most obvious way to put your cannahoney to good use is by mixing it in with a hot cup of tea. Then, you can sit back and relax as the rest of your day takes on an entirely new, elevated vibe.
Ready To Learn More About The Growing Art Of Home Infusion? 
LĒVO has a library of recipes, educational content, calculators, photos, and MORE available on our website, or visit us on YouTube to see videos of recipes and our products in action!. Not sure where to start? Take the LĒVO Quiz to see which machine is right for you!" #LĒVOmade
Other Recipes to Try: